SmartEnCity Network - Estonia
01 Jun 2020
Get to know the Estonian national SmartEnCity Network, the Estonian Smart Cities Club (Eesti Tarkade Linnade Klubi)
Purpose
The purpose of the Estonian Smart City Network or the Estonian Smart Cities Club (Eesti Tarkade Linnade Klubi) is to bring together Estonian cities who have similar ambitions in terms of achieving energy savings in both public and private sector of the city, increasing the share of RES and successfully applying for internal and external funding to achieve these goals. The goal of the Network is to promote energy planning and if necessary, help the cities draft their IEP's, and to enable experience sharing and unfiltered discussion.
The Smart Cities Club offers additional value in terms of offering a chance to network with other city and rural government representatives and present best practices from cities who have been successful with receiving funding and completing activities in the energy savings area, or who have other interesting and useful practices that may be replicable in other cities.
Meeting format
All meetings of the Club focus on open discussions to foster mutual learning and experience sharing. It is important for all participating cities to be able to express their wishes, expectations and concerns in order for the Club to be useful for its members. All Club meetings:
Are held in different member cities with city representatives hosting the meetings;
Allow the host city to present their current challenges, best practices and energy planning activities in detail and take Club members on a site visit if necessary;
Have one or two other members present their current situation and other plans;
Agree on an action plan for next time (i.e. who will be hosting, what site visits are planned, if external expertise is required from Ministries, funding agencies, etc.) so that the organizers could make the necessary preparations.
Current members: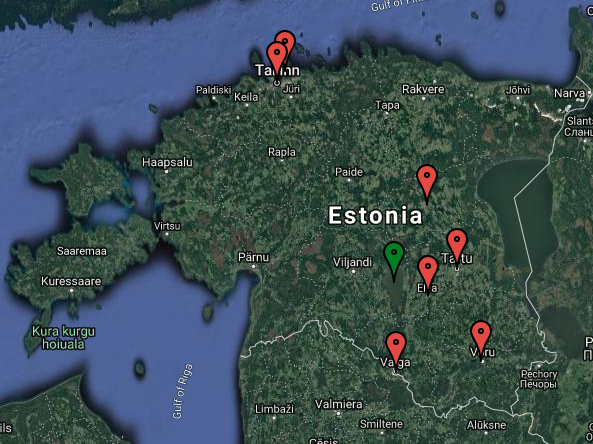 Find full information here.